Ten Year Old Girl Chokes on Fidget Spinner
Kyle Wada and Shane Camp, News Editors
May 25, 2017
Filed under Lifestyle
Hang on for a minute...we're trying to find some more stories you might like.
For the past few months, parents and teachers across the country have been annoyed by fidget spinners. Schools are starting to ban them but there are more problems than just getting bugged as a ten year old girl swallowed a bearing from the spinner. "The mother is sharing her experience in hopes it will serve as a warning to other parents about the choking hazards of the latest toy craze" according to CNN News.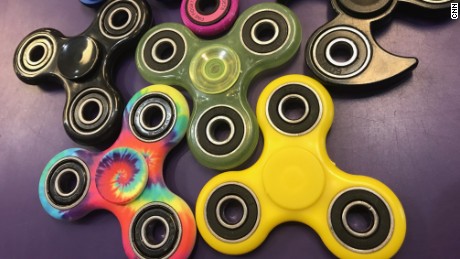 Kelly Rose was driving her and her daughter home when she heard choking from the back seat. She noticed her 10-year old daughter, Britton had gotten one of the bearing that are used to spin the fidget spinner had gotten stuck in her throat. She was quickly hurried to the emergency room where they successfully removed the object from her daughter's esophagus. Everything went well and the girl was okay.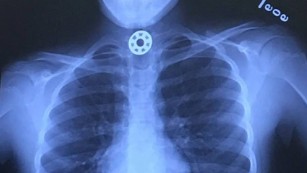 New caution is being spread about fidget spinners and how they are dangerous. "Learning Express Toys, which carries the gadgets online and in over 125 stores across the country, has a warning for consumers on its website. 'CHOKING HAZARD' – Small parts. Not for children under 3 years." If something has small enough parts to fit through a toilet roll, don't give it to young children. As advised by spokeswoman Patty Davis.